We're Styles Webbin, a London design studio.
We create beautiful websites designed to generate more relevant leads for your business. We've helped innovative startups create new products, universities grow their student applications, and countless businesses of all sizes get more sales.
Our Projects
Since 2009 we've been designing and building websites for some of the best businesses and organisations in the country, including New College of the Humanities, Yieldify, Trillion Fund, Sec-Ops, Third Way Legal, and loads more.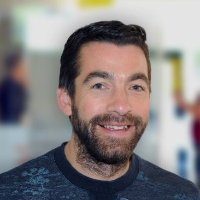 Bryan Werbinski
Creative Director with more than 20 years industry experience, responsible for scoping, designing and UX. Bryan is also the Founder of Flexidesk. Past clients include BT and UNESCO.